Private Yoga
Private yoga lessons will give you the fundamentals of yoga, without the stress or intimidation often experienced by beginners. Within a few sessions you will have the foundation to feel comfortable in a group environment.
Experienced yoga practitioners who want to take their practice to the next level can also greatly benefit from private yoga lessons.
You can book a private class for yourself or create you're own private group (up to 4 persons). Please contact us to schedule a session with one of our experienced and certificated teachers (yin, hatha, vinyasa, ashtanga Yoga). Or call 06-49126884 (Lilian) to discuss the different options available.
Prices:
60 minutes €65,00
90 minutes €85,00
BOOK YOUR PRIVATE CLASS NOW »
---
Past events
Jivamukti (Vinyasa) & Yin Yoga Retreat Goa, India, January 12-19, 2019
Join our Yoga & Beach retreat in Mandrem, a quiet pristine beach village in the north of Goa, only a twenty-minute (beach) walk from bustling Arambol. Do you enjoy a group vibe but also love having personal time to do whatever you please? Then this retreat is for you!
You can start your day already at 7 AM with a one-hour Vinyasa yoga practice on the beach, or at 8.30 AM with the 1.5 hour Vinyasa practice in the shala (or take both!) followed by a healthy, tasty vegan communal breakfast in the beach side restaurant. We meet again in the late afternoon for a yin yoga session followed by a vegan buffet. Kirtan, heartsong circles, or a lecture on Vedanta or yoga philosophy will be added to the evening program for those interested.
In the generous leisure time, go for a massage, a pedicure, a coffee, or a coconut! The resort has an excellent reputation for its Ayurvedic treatments. Lie on one of the private sun beds on the sandy beach next to the peaceful ocean. Walk, swim or rest on the sea side. Go kitesurfing (or take a lesson) when the wind picks up.Safe in the day and evening, the area offers plenty of restaurants and shops that you can reach by foot (or by taxi, if your feet get tired!)
Visit the night market in Anjuna. For a little extra charge, enjoy a swim in the pool at one of the neighboring luxury resorts. Arambol with its hippy vibe and markets, is just around the corner.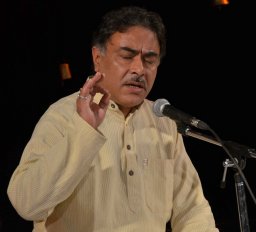 Indian classical singing retreat in Woodstock with Nirmalya Dey (NY) 9-14 June
Friday June 9 2017, 1.00 pm – Wednesday June 14, 1.00 pm
Teachers: Pandit Nirmalya Dey & Pandit Mohan Shyam Sharma
We are holding our first Dhrupad classical singing retreat in the charming, historic and famous arts town of Woodstock, nestled in the foothills of the beautiful Catskill Mountains, two hours north of New York City by bus or car.
Join us for five days of intense music practice, in which the art of Dhrupad singing will be taught by master musician Pandit Nirmalya Dey. Pandit Mohan Shyam Sharma, one of India's leading Pakhawaj (double headed drum) players, will give instruction in the basic rhythm patterns used in Dhrupad music.
The workshop will be open to a limited number of participants to ensure an intimate setting, with room for individual attention. Men and women will receive separate instruction, except during the early morning practice when we will sit together.
Read more »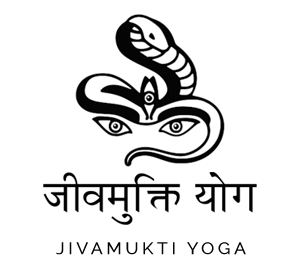 Jivamukti Vinyasa Yoga (Intermediate, 90 minutes)
Open to all levels although some experience is recommended.
This class is supported by flowing vinyasa sequences, chanting, breath awareness, alignment exploration, hands-on assistance, relaxation and meditation.
Prices: Trial class €5; single class €15,00; 5x class €65,00; 10x class €120,00.
Yogasalon is per January 25, 2016 temporarily closed as Lilian is traveling and studying abroad.
Thank you for your interest. Please sign up for the newsletter so we can inform you when our courses and events start again.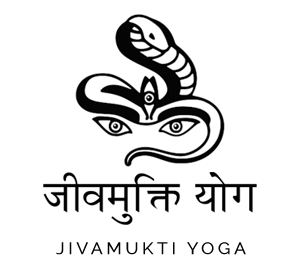 Jivamukti Vinyasa Yoga (Beginners, 90 minutes)
A Jivamukti Basics class is part of a four-week beginners course that explores a different theme each week:
week one: standing asanas
week two: forward bending asanas
week three: backward bending asanas
week four: inversions, meditation and "putting it all together."
In the Basic class students are taught "how to do" asanas as well as how to make use of props. The Basic Class provides the underlying structure to help a student to enter into an Open class intelligently and safely. Intermediate and advanced students will also benefit from exploring the alignment essentials presented in these classes.
Price: €50 (includes 4 classes)
Yogasalon is per January 25, 2016 temporarily closed as Lilian is traveling and studying abroad.
Thank you for your interest. Please sign up for the newsletter so we can inform you when our courses and events start again.
Yogini Circle
14 december 2014, 10.30-5.00 PM
with Anoshe Overington & Lilian van Dam
Come, gather and celebrate with other women the Sacred Feminine inside of you. Creating a Yogini Circle is creating a sacred temple space in which we support and seduce each other to go beyond our personal resistances, embracing our feelings of surrender, longing and ecstatic nature. So why don't you join us and feel the strength and bonding of our circle of women, which in so many countries and cultures has nurtured and supported our spiritual growth. The Yogini Circle will invite you to dance, shake, laugh and roar, to stretch your experience into a deep love relationship with your innermost self, your inner Goddess, the Great Mystery, while stretching our bodies and minds into new and exciting possibilities!
Price: €60,00
BOOK YOUR WORKSHOP NOW »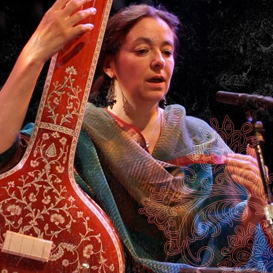 Nada Yoga; The Yoga of the Voice.
Sunday January 18, 2015, 10.30 – 15.30 hrs
Teacher Marianne Svašek
An introduction to 'Yoga of the Voice' through Dhrupad, an ancient form of Indian classical music, in early times only performed in temples and courts. Accompanied by the vibrational sounds of the tanpura and under the guidance of professional vocalist Marianne Svašek, you will discover the transformative power of your own voice. Singing, listening, tuning in, experiencing depth, space, movement and finally silence… silence in sound.
Marianne Svašek teaches Indian classical singing at the Rotterdam Conservatory and has been under the tutelage of her late guru Ustad Zia Fariduddin Dagar (1932-2013) for over twenty years. She is an award winning worldwide performer of classical Indian vocal music and one of the few women even in modern times who practices the art of Dhrupad up to a level of mastery. Marianne Svašek will be accompanied by Nathanaël van Zuilen on the Pakhawai.
Price: €60,00 includes lunch and admittance to the concert in the evening.
BOOK YOUR WORKSHOP NOW »